In fact, so far, there are a lot of manufacturers engaged in the food machinery industry in China, but very few really competitive. Innovation is a very important factor in the development of a company. In addition to absorbing foreign advanced technologies, it can also introduce other industry experience to achieve cross-industry technological innovation and interoperability and become "China's intellectual creation." Only breakthroughs in ideas and patterns can truly exceed foreign technology.

In the past decade, the equipment manufacturing industry has undergone significant changes. The global pattern of equipment manufacturing industry has undergone significant changes. Industrial advanced countries have gradually withdrawn from labor-intensive or labor-intensive industries and are committed to manufacturing higher-end products with higher technology and higher added value. Develop new industries. The equipment manufacturing industry is dominated by multinational corporations and is transferred to developing countries with large market demand and abundant labor resources.

China's equipment manufacturing industry has benefited from the strong support of national industrial policies and the transfer of global industries. It has entered the ranks of the world's equipment manufacturing powers. Equipment manufacturing industry has become one of the fastest growing and fastest-growing industries, and equipment in key areas of the national economy has made significant progress. The ability to safeguard has been significantly enhanced, and the product structure and technical level have been greatly improved. At the same time, strong economic growth and rapid urbanization have led to strong demand for energy, resources, and infrastructure, as well as investment growth, and have stimulated long-term rapid growth of equipment manufacturing industries such as oil and natural gas, clean and efficient power generation, engineering, and mining machinery. The technical level of some products has approached or reached the international advanced level.

At the same time, the new economic policy centered on low-carbon economy requires the elimination and transformation of high-pollution, high-energy-consumption, and low-efficiency equipment, and the formation of a higher-level demand for equipment technology upgrading and replacement; and equipment manufacturing as a manifestation of national competitiveness. , has received strong support from the national policy.

Over the past decade, China's equipment manufacturing industry has grown at a rate of 25% per year, and has broken through the difficulties of many technologies. Since 2009, China's total manufacturing output value of equipment has surpassed the United States as the world's largest manufacturing country. And occupy a lot of international markets, but China is still far from equipment manufacturing power, the premise of the slowdown in economic construction in the future, we need to break through the development bottleneck of the equipment system, and achieve high-end industrial transfer.

Breakthroughs in the bottleneck of industry to achieve intellectual creation In recent years, intelligent manufacturing technologies that combine artificial intelligence technology, robotics technology, and digital manufacturing technology have begun to penetrate through all aspects of the manufacturing industry, including design, production, management, and service, and are driving smart manufacturing. Leading a new round of manufacturing revolution.

Smart manufacturing is a product of highly integrated informationization and industrialization. In recent years, both the information technology and industrial fields have ushered in a profound transformation. In the field of information technology, cloud computing, big data, mobile Internet, social networking, and so on have changed the traditional thinking model of informationization, applied information technology to a broader space, and also catered for more demands for the development of various industries. In the industrial field, from the industrial robots of the past to the smart factories now proposed, automation technology integrates more information technologies and greatly enhances the level of intelligence. The advent and popularity of 3D printing technology has brought about the manufacturing industry. A new round of revolution. The double transformation of information technology and manufacturing has pushed smart manufacturing to a new stage of development.

In this regard, the "12th Five-Year National Strategic Emerging Industries Development Plan" issued by the State Council in July 2012 pointed out that: To make smart manufacturing equipment bigger and stronger, to develop high-end equipment manufacturing industry into a pillar industry of the national economy, and promote manufacturing. The industry is becoming more intelligent, sophisticated and green.

Let smart manufacturing gradually replace the traditional mode of production, now is becoming China's manufacturing industry-wide efforts. In the future, under the influence of market development and the support of national policies, smart manufacturing will continue throughout the entire manufacturing industry.

On the whole, as a member of the manufacturing industry, we must not only "go global" and "introducing" in response to the fast-growing and rapidly-developing food machinery industry, but also the realization from "Made in China" to "China Make a change. Adhering to the national brand should be a constant concept for each food machinery company, and it is also the belief of each Chinese company with a sense of national mission.

Characteristics:

11 sizes available ranging from 19.5kW to 103.7kW cooling capacity.

Panels and frame are made from metal steel protected with polyseter powder painting to ensure total resistance to atmospheric agents.

High efficiency scoll compressor for the whole range, with built-in thermal overload cut-out and crankcase heater, mounted on rubber vibration dampers.

Indoor Ducted Split Unit with long air supply distance. Pre G4, Medium F7/F8 and HEPA H13 can be within the indoor Air Conditioner if needed.

Split installation, connected by means of flare/welding coupling.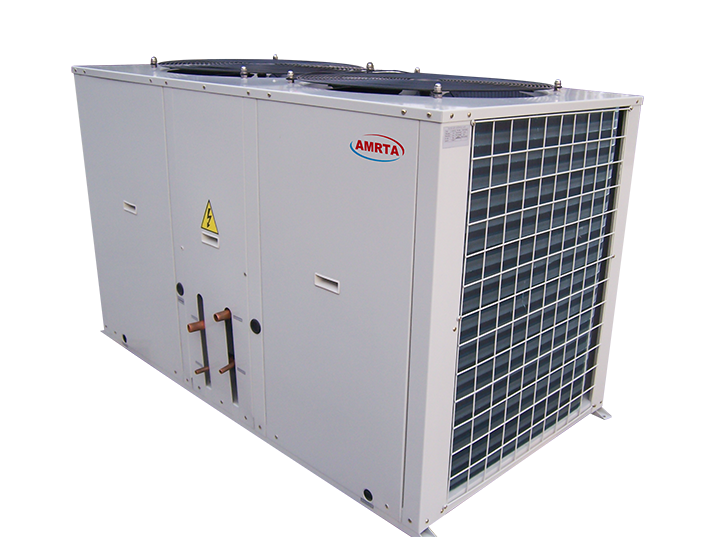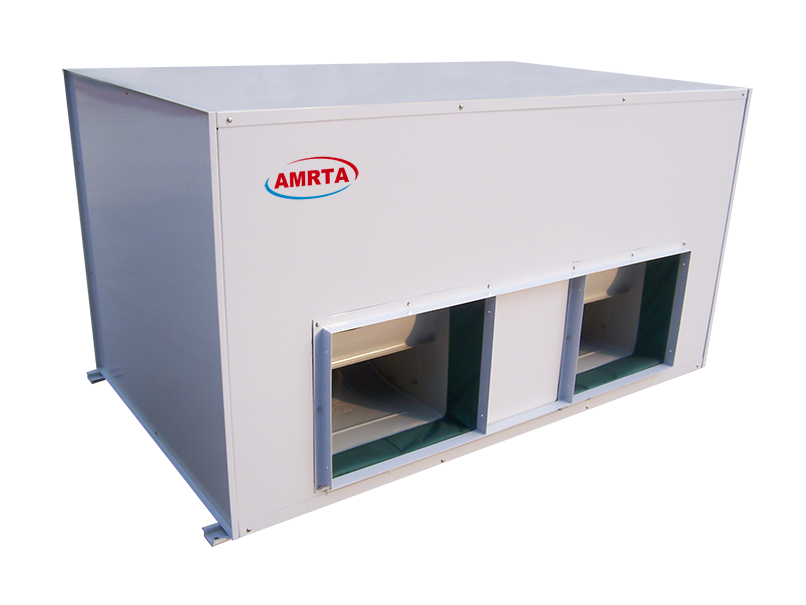 Ducted Split Unit

Ducted Split Unit,Air Conditioner Ducted Split Unit,Duct Split Fan Coil Unit,High Quality Ducted Split Unit

Jinan Amrta Air Conditioning Co.,Ltd , http://www.amrtaac.com